Kunovus Device
One System - Three Parts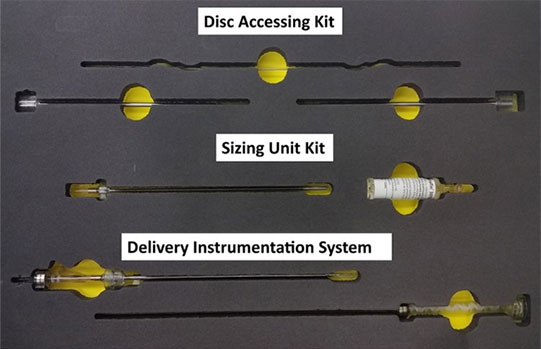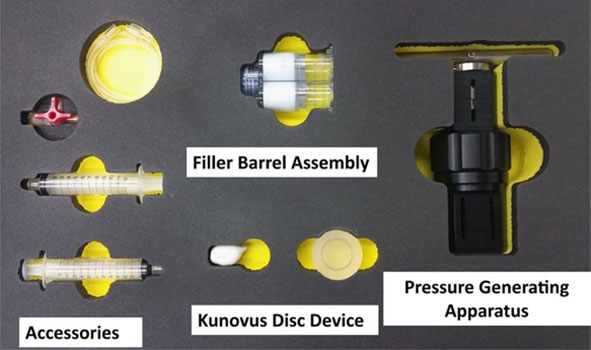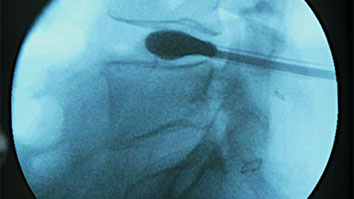 The Sizing Unit Kit
Inert radiopaque fluid delivered to an inflatable silicone balloon to ascertain shape, size and position of the nucleotomised cavity.
Fluoroscopic visualisationof the nucleotomised cavity with Sizing Unit Kit.

The Delivery Instrumentation System
Nested cannula delivery of the implant via a working portal as a continuation of the standard discectomy procedure. The Delivery instrumentation System has been designed with surgical friendliness in mind.
Delivery instrumentation system assembly for the Kunovus™ System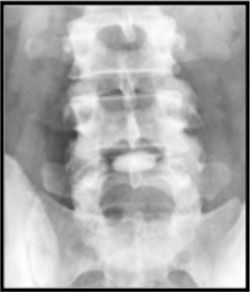 The Kunovus Disc Device
The Kunovus Disc Device consists of an inflatable balloon which is first inserted into the nucleus cavity following discectomy, and then receives a two-part in situ curing biomaterial. Elastomeric flexible containment balloon provides bespoke size and avoids extrusion. The in situ curing biomaterial cures within 3 minutes after mixing and forms a uniform elastomeric implant that restores the structure and biomechanical integrity of the intervertebral disc.
The bright white elliptical shape within the intervertebral disc space represents the Kunovus Disc Device after implantation.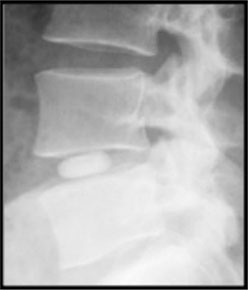 Disclaimer:
The Kunovus System and the Kunovus Disc Device are not approved in any jurisdiction for clinical use. The System and the Device are investigational only at this stage and not available for commercial sale.